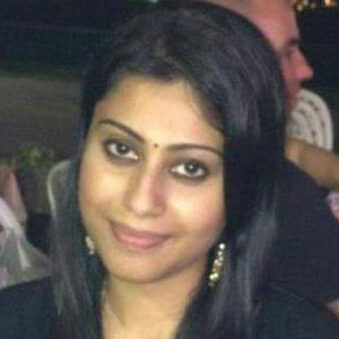 Ms L.Vithyadevi
Principal
Hi! I am Ms Vithya. My Early Childhood experience has given me an opportunity to work with students from different ethnic and cultural backgrounds for almost 16 years. I have explored various early childhood settings ranging from kindergarten, childcare, educational and enrichment centres. I am intrigued in advancing my professional path to contribute to the Early years community.
As a leader,I take pride in nurturing and guiding my students, teachers and families to develop a love for learning that enhances their ability to become contributing individuals to their community. My patient, yet firm, and consistent demeanor has allowed me to be successful in reaching students, teachers and parents with varying needs. In my years of experience, I have planned and designed various genre of curriculum to fit the organization's philosophy.
I have conducted trainings and workshops for parents, teachers and students. I have planned and executed various enrichment programmes such as Speech and Drama, Phonics, Language and Literacy, Creative Writing, P1 Preparatory programme, Puppetry and Storytelling and Creative and Critical Thinking. I have been conducting enrichment programmes since 2006 as I have completed my Diploma in Enrichment Studies with London College of Teachers and Cambridge International Diploma for Teachers and Trainers with University of Cambridge. I bring my expertise of developing age appropriate programmes for our little ones to soar higher and challenge them to elevate their skills to a different level.
I am outspoken and cheerful by nature. I have been exposed to various countries and culture through my experience as a cabin crew with Singapore Airlines, prior to my early childhood career path. Safety has been the utmost priority during my years of in-flight service to now in caring for children under my care. Adding on to my deep sense of responsibility and commitment, I am married with 5 beautiful kids. As a graduate of Mass Communication from Oklahoma City University, I have built my empire of confidence, strong personality, communication skills and adaptability. Multi-tasking, working under pressure and tight work schedules have been a part of my lifestyle.
I am the N2 lead teacher and I have a Bachelor's Degree in Early Childhood Education from James Cook University.
As an educator, I see children as cultural beings that form, learn and grow through their cultural spaces which heavily impacts their modes of learning.
I believe that children learn best in an environment that highlights their cultural capita, engages their community and creates space for their inner most selves to shine.
Hence, as an educator, I want to build upon and extend on children's social interactions, socio-emotional needs and community connections to inform my planning and teaching. Becoming an educator is something I always saw myself doing as I have always wanted to build a safe space where children can come and be themselves, where they feel welcomed, honoured and loved as whole beings. Pegasus International School allows for me to achieve just that. It allows for me, as an educator, to further develop autonomy over my planning, teaching pedagogies and classroom management. In addition, Pegasus International Schools provides a platform for teacher's talents and creativity to shine through.
In my personal time, I love to cook and to read! Some of my favourite authors include Bell Hooks, Angela Davis, Anne Carson and Mary Oliver. I also write poetry as part of my own creative expressions and dancing around my room as a form of stress relief! Hiking, brunching and taking long walks through parks are other ways I spend my weekends. My biggest guilty pleasures are spicy food, chocolates and Korean dramas that make me cry!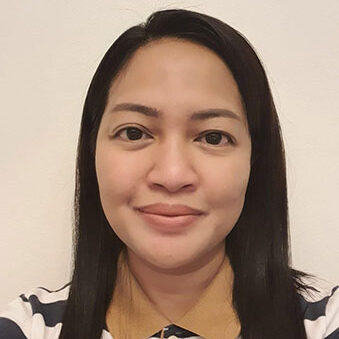 Ms. Joy Bautista Cruz
English Teacher
I am a positive person who has an enthusiastic outlook on life.I love my profession and I get a great sense of achievement from seeing my pupils develop and grow holistically.
With more than 9 years experience as Childcare Teacher, I am adept in classroom instructions, develop  instructional plan, and parent-teacher relation. I also have a solid educational foundation and passion for teaching.
It's truly a rewarding experience to be part of Pegasus Internation School family. My wonderful journey with this school made me embraced the qualities of  a true early childhood educators like to have  a sincere and loving disposition towards children, being appreciative of the growing needs of a child,have the patience and genuine concern for their well-being and most of all to work in partnership with families,children and colleagues towards a common goal and purpose.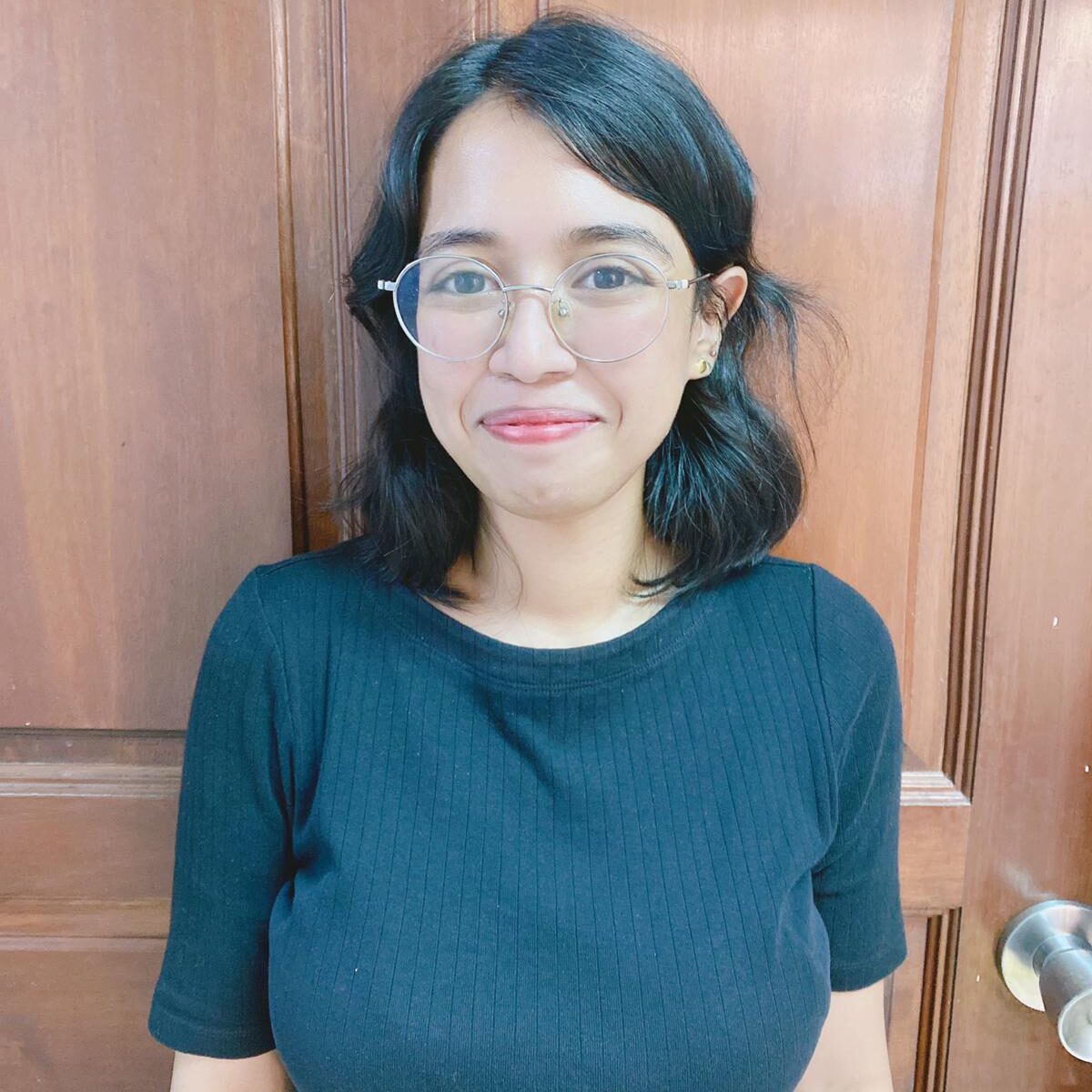 Ms Aishah
English Teacher
Hi everyone, I'm Ms Aishah holding a Bachelor in Early Childhood Education with Distinction from Deakin University. With more than 7 years of experience, I believe that children learn best when they are involved in their learning. During my free time, I enjoy going to the beach and watching thrilling movies which ignites suspense and excitement with my family members. With my experience with different types of behaviours, I look forward to bringing out the best in your children and to personally meet you!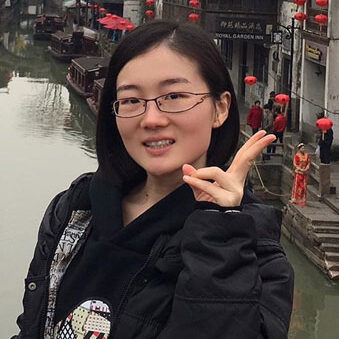 YY Laoshi
Mandarin Teacher
哈喽大家好!我是蔡老师,来自中国福建。现在是N2的华语助教老师。"读万卷书 行万里路"我喜欢阅读亦热爱旅行,二者皆可带给我无限乐趣与精彩。"静若处子 动若脱兔"我喜爱周末宅家里与锅碗瓢盆打交道的时光,为家人烹煮美食是一种享受。偶尔约上三五好友一起户外运动,在大汗淋漓中尽享友情的美好。每个孩童都是特别的与众不同的存在。孩童如天使,都是值得被关爱与呵护。我喜爱孩童,享受与他们共处的美妙时光。很开心加入Pegasus这个大家庭陪伴可爱的孩子们一起健康快乐成长。
Hello Cai Laoshi here! (You can also call me Ms YY). I am from Fujian China, the assistant Chinese teacher of N2 class. My hobbies are reading, traveling, cooking and baking. Outdoor activities and Yoga are also my favorites. For me every child is an angel and is to be loved. I am really happy to have the chance to join Pegasus to accompany these adorable little angels while they grow up.
Ms Akimi
Japanese Language Teacher
1990年から保育園や幼稚園で働き、シンガポールの色々な幼稚園でも日本語の先生として働いてきた子どもが大好きなあきみ先生です。
Ms Akimi loves children so much, she works in nursery schools and kindergartens since 1990. Ms Akimi work as a Japanese language teacher in various kindergartens in Singapore.
Pegasus International Preschool
72 Keng Lee Road
Leve 2 & 4 (within the Kim Mui Hoey Kuan Building)
Singapore 219248
Tel: (65) 6291 8286
Email: sgpegasus@yahoo.com
Address: View in Google Map