Register for School Tour
Reggio Emilia Inspired Preschool Singapore
Welcome to Pegasus Preschool, where we value your children's readiness to explore, learn and have fun! Join us in a tour of our premises to see what we have in store for the kids this new school year.
We are inviting parents with children aged 18 months to 6 years old to join our school tour.
We are an international preschool that follows the Ministry of Education's guidelines for Kindergarten and Early Childhood Development Agency's (ECDA) requirements for child care services.
ペガサスインターナショナルプリスクールは、シンガポール政府教育機関(MOE)による幼稚園及び幼年期開発局(ECDA)の保育サービス条件のガイドラインに準じたインターナショナルプリスクールです。
We strive to create and foster a safe, friendly and conducive environment which allows children from all parts of the world to immerse and engage in a learning journey like no other. We offer a low child to teacher ratio and a stimulating Reggio Emilia inspired inquiry-based curriculum.
ペガサスインターナショナルプリスクールでは、さまざまな国籍の子どもたちが、他に例を見ないような学びの旅に一緒に携わり没頭することができ、安全で親しみやすく活動のしやすい環境となるよう努めています。少人数制で子ども一人ひとりと向き合い、子ども達の創造性を刺激する探求ベースのカリキュラムを提供しています。
Campus address: 72 Keng Lee Road, Level 2&4, Singapore 219248 (Opposite of KK Hospital Novena) Tel: +65 6291 8286 (English)
*Due to COVID-19, tours might be held virtually
I Want to Sign Up!
What to Expect From the Pegasus Preschool Tour

Child-friendly Learning Environment
Pegasus International Preschool knows that the environment plays a vital role in igniting curiosity in young learners. As such, the Pegasus premises showcase colorful and eye-catching decorations and toys to spark wonder and discovery. Pegasus, as an 18 Months to 6 Years Old Day Care, provides a safe space for the children to learn and play.
Play-to-learn Activities
In Pegasus International Preschool, not everything is about rigid lessons in a four-walled classroom. Instead, our curriculum employs games and fun activities to make learning more fun and meaningful. Our classrooms are large enough for games and discovery activities. Some of our activities includes Kitchen Stories, Music Rhapsodies and group games. Everyday is a new adventure that children will look forward to!
Facilities for Outdoor Play
The Pegasus curriculum does not only feature fun indoor activities, but also outdoor activities where children can play sports and games. Physical activity is essential in growing children, so these activities will help build their motor skills. Not only that, it is proven that sports help build good values in children. Our children learn gardening skills, paint in our outdoor classroom, cook in our mud kitchen and many more!
Parent Orientation and Q&A
During the tour, we expect the parents to have lots of questions about the school, teachers, and curriculum. We encourage the parents to voice out their concerns so we can address them with clarity. The school tour is in place to complete your confidence in Pegasus Private Preschool, so don't hesitate to approach our teachers.
Pegasus International is at the top of the list of preschools in Singapore that fosters the intermingling of different cultures and languages. English, Chinese, and Japanese are the three primary languages used and practiced in our daily classes and activities. Pegasus International prides itself as the top trilingual and bilingual kindergarten in Singapore. Here, we provide a rich environment where children of various nationalities, cultures, and colors can interact and learn together.
Here Are Some of Our Strengths:

Inquiry-based Curriculum
Our curriculum encourages the children's natural curiosity. Our activities allow them to explore, question and discover. This makes learning more enjoyable and memorable.
Low Teacher-child Ratio
As a top preschool in Singapore, we want to give every child the appropriate attention and guidance they need from an adult. With our low child-teacher ratio, our teachers can understand and listen to the voice of an individual child during their inquiry, and discussion.
Child Centred Pedagogy & Environment
Starting learners learn differently from kids of older age. Therefore, nursery 1-6 Age @ Novena SG employs a Researched Interactive & Investigative Approach that matches the learning capabilities of a certain age group.
Childcare Services
Pegasus' 1.5 to 6 yrs old bilingual education composes nursery and kindergarten programs appropriate for children ages 18 months to 6 years old. at a convenient location at Novena Singapore.
School Bus Available
Our preschool conveniently provides multi-cultural and Japan Childcare @ Novena SG with exclusive school bus transportation. Check us out for the bus route.
Pegasus Preschool Promotion
As the new school year opens, Pegasus Preschool offers Premium Kindergarten Promotion in the form of Day Care Centre Discount to early enrollees. We offer a discount package for Novena residents, please contact us to know more about the discount package details. Our offer only lasts for a limited period so enroll now!

Reggio Emilia Inspired Curriculum:
In Pegasus International Preschool, Teachers deliver an "emergent curriculum" predicted on the emerging interest, ideas and questions of the children with the given opportunity for discussion, decision-making choices, teamwork and evaluating the course of an investigation.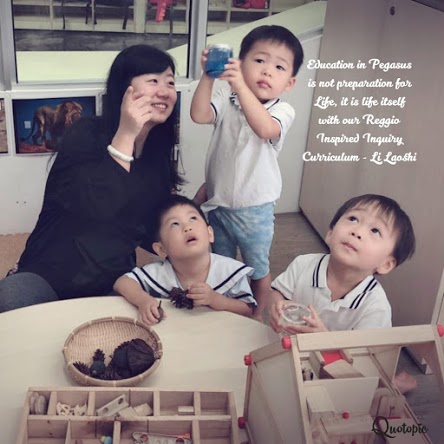 Rekindling the deeply curious our uniquely designed Reggio Emilia Inspired Curriculum centres around a rich learning experience for the children by our Trained and Dynamic Team of Teachers.
"To teach is to learn twice" View the Wonder World of Pegasus through the eyes of our Educators…

Check our video of previous outing:
Details:
What: Pegasus School Tour
When: To be Confirmed after Registration
Where: 
72 Keng Lee Road, Level 2&4, Singapore 219248
(Opposite of KK Hospital Novena)
Tel: +65 6291 8286
More information about Pegasus International Preschool can be found at https://www.pips.com.sg
Campus address:
72 Keng Lee Road, Level 2&4, Singapore 219248. (Opposite of KK Hospital Novena)
Tel: +65 6291 8286
Please check our Facebook at here.
Please check our Instagram at here.
Sign up for School Tour 2022
Learn more about the best preschool in Singapore with the Pegasus Childcare School Tour 2022. Get to observe our facilities and know more about the widely-acclaimed Reggio Emilia-inspired Novena Preschool in Singapore. School tour 2022 registration starts now, so don't miss your chance of visiting the school before the class opens. Simply fill in the form below to confirm your spot! Special Offer of Kindergarten discount is available for the early registrant
2022 Enrollment Now Open!
Pegasus is not only a Novena Good Preschool but the best in the list of international schools in Singapore. Our Nursery 1 to Kindergarten 2 programs are available for Singapore kids of age 18 months to 6 years old. Don't miss out on the chance of giving your child the best childhood. Enroll now to avail the biggest bilingual childcare discount ever!