Kindergarten 2
Age: 6 Years
At kindergarten 2, children build a foundation for all later academic disciplines by learning essential skills that will help them in schooling years. Through investigative experiments, role play and problem solving tasks in school, your child attains confidence and the ability to achieve long term goals in a fast changing and globalized world.
With increased social competence, confidence and emotional maturity, your child will continue to work collaboratively in projects. They would be demonstrating critical thinking skills, exploration of ideas and concepts, problem solving in our inquiry based learning environment. By the end of kindergarten 2, your child will be equipped with the life skills and character development that are important factors for school and lifelong learning.
Language and Communication Competency Skills
(Phonological Awareness Program)
At 6 years old, your child is able to express ideas and communicate in sentences during group discussions. Your child would be able to present an idea with short sentences in front of peers and respond well to questions. The ability to write short sentences, their names with conventional spelling would be experimented.
Cognitive and Brain Development
Your child would be able to plan the process of completing a task or activity and shows perseverance in completing tasks. Problem solving and observational skills would be observed in your child's daily activities. They would portray the ability to apply information or experiences to a new context. Logical thinking skills, creativity and imagination are presented in various ways and processes by your child.
Self and Social Development Abilities
Your child would display increasing independence, self-awareness and emotional regulation. It is important that your child understands and stands up for his or her rights, shows positive attitudes towards activities and has cooperative, prosocial behaviour with others. They would be able to compromise and discuss to resolve conflicts and work cooperatively with others.
Sensory and Psycho-motor Development
Gross and fine motor skills with the use of senses are demonstrated with higher competency. Your child will be able to make use of their senses in visual, sound, taste and smell with different abilities and discriminating skills with complexed and conventional ways of creating large motor activities independently.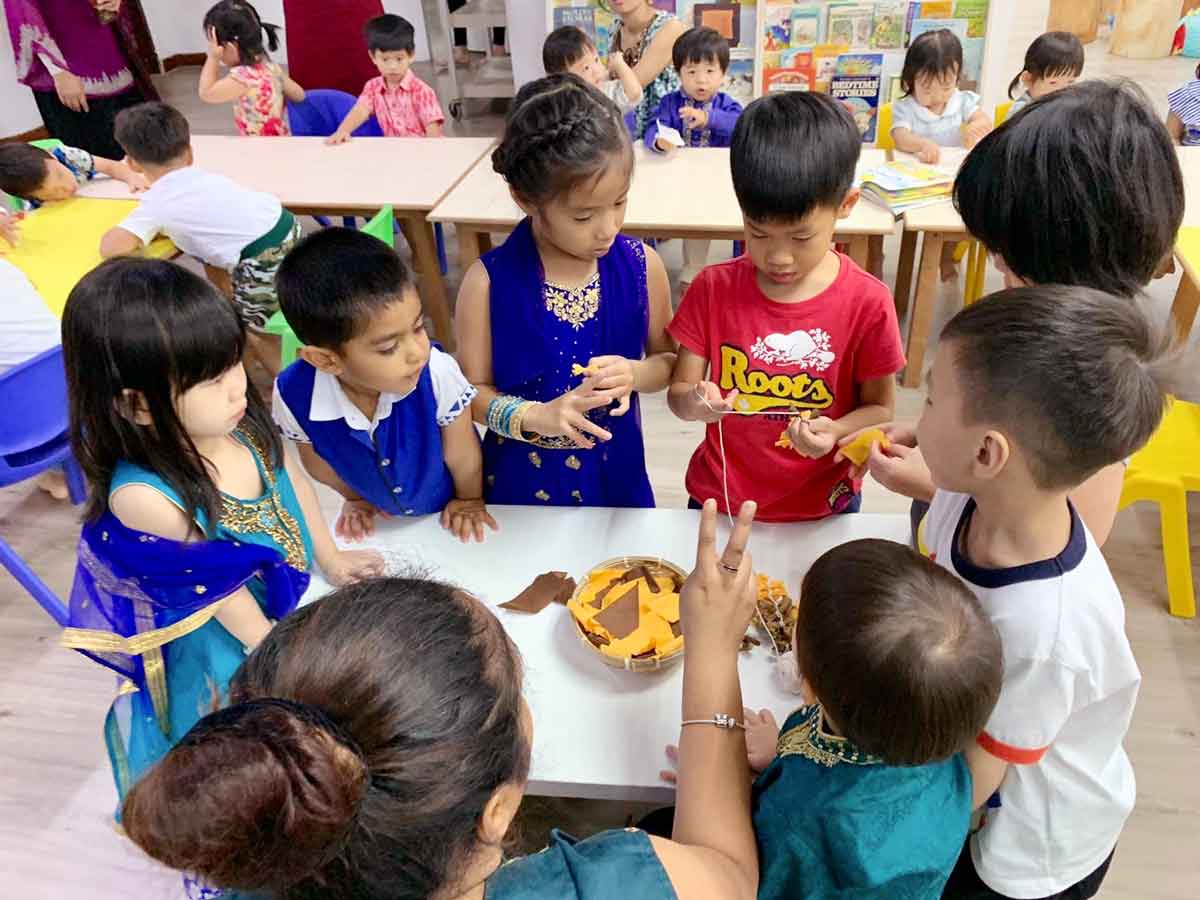 Preparation for Schooling Year
However, at this stage it becomes important that they acquire the basic skills required for the next school placement. A special Pre-Primary Preparation programme would be incorporated between July to December each year for all students graduating from Kindergarten to an international or local school. They will be given an opportunity to experience similar teaching styles and learning. Their independence as well as social skills will be reinforced. This is necessary to ensure a smooth and successful transition for schooling years.